Application Development: checklist electronics kit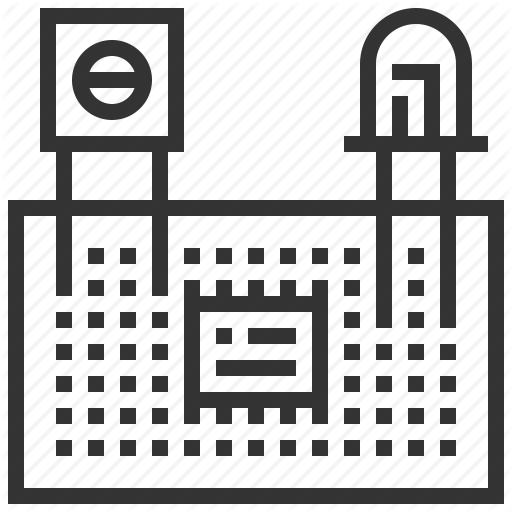 You must check the contents of the electronics kit using the checklist below, shortly before you return it. Check the main components listed on this form. Use the list below to inform the teacher if the box is complete (or not). Check all that is present (place a checkmark!). You can also use this list to see if your kit is complete, after you received it.
Return electronics kit:
Before you return the kit,
first, fill in the list below
and submit this form. Kits will be accepted only if:
All components are removed from breadboard and components are neatly organized in the box.
Waste and other added materials (wood, cardboard, duct tape etc) are disposed.
Batteries are removed (keep/dispose them yourself).
Extra (borrowed) components, damaged/defective components are clearly described in the message field at the bottom of this form.
You have packed the package carefully, closed it, and put a (post-it) note with your name on it.
You completed this form and submitted it.
Hand-in the kit at the
locations(s) your received in the instructions
, or at Fjodor's office W241 in the Host, or send it to Fjodor (postal address is in the announcement on Canvas);
it is recommended to use the online service of PostNL
.
If you are interested in buying a similar kit yourself, you can look at this one. But that does not contain: an Arduino, OLED display, Accelerometer/Gyro Module, Bluetooth, Multimeter. You can order these separately using the shopping cart links.
What to do if one of my components is broken? When returning: describe this in the message field at the bottom of the form.
During the project: Did you get assistance to have it properly tested? If you are sure it is broken and you need it, ask Fjodor for a replacement. If that is not possible in short term, you can always order a replacement yourself using the shopping cart icon. Check with the project coordinator if you can get financial compensation.
Tip: move your mouse over the name of a component to see an image of it. The icons provide more information/tutorials and shopping info in case you want to buy that component.

< Back to homepage of Application Development

Extra components that can be borrowed
Of some there are only 1 or a few, so make sure to let me know well in advance if you need something! Then I might be able to buy it for you.
Available tools
Apart from the tools available in the workshops and in the Design lab, you may use/borrow the following