interaction examples
An introduction to LittleBits aimed at small (wearable) sensory action-reaction type of circuits. Goal is to demonstrate some inputs (sensors) and outputs and how they could be combined. Of course, experiment freely by mixing inputs & outputs!
Introduction
If you are new to LittleBits, watch the intro video below. Or view this presentation.

Reference materials
Check out the links below to get detailed information and examples of usage of the bits.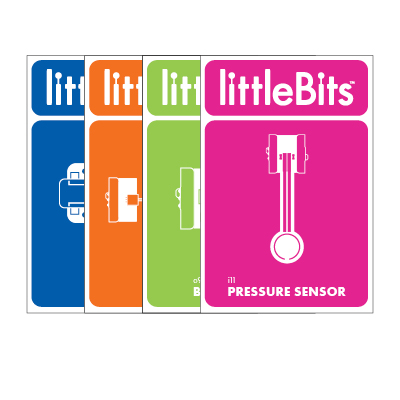 Inputs
First, we introduce some possible inputs for an 'interaction game'. Of course the circuits have outputs too, because otherwhise we wouldn't be able to sense what the inputs do.
Outputs
In the previous section there were already some outputs suggested, but here are a few more. These are chosen because they may influence the inputs from the previous section and therefore are suitable for a action-reaction kind of game.
Wearable circuits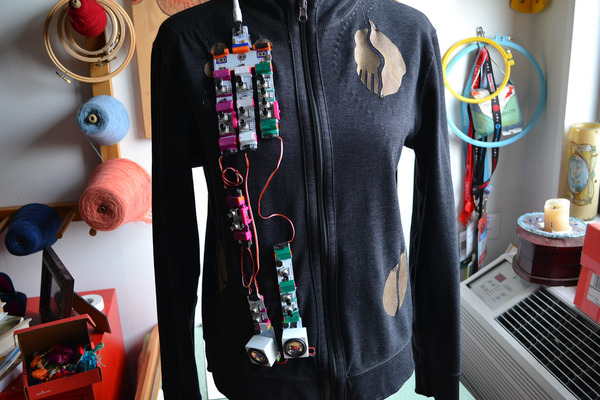 LittleBits circuits can be made wearable easy by strapping them to clothes. You can for instance use elastic straps, (Velcro) tape and the hook and loop shoes that come with LittleBits. Check out littlebits.cc/tag/wearables for more examples.
Future
Add a capacitive proximity sensor or build your own sensors using the Perf and Proto bits.